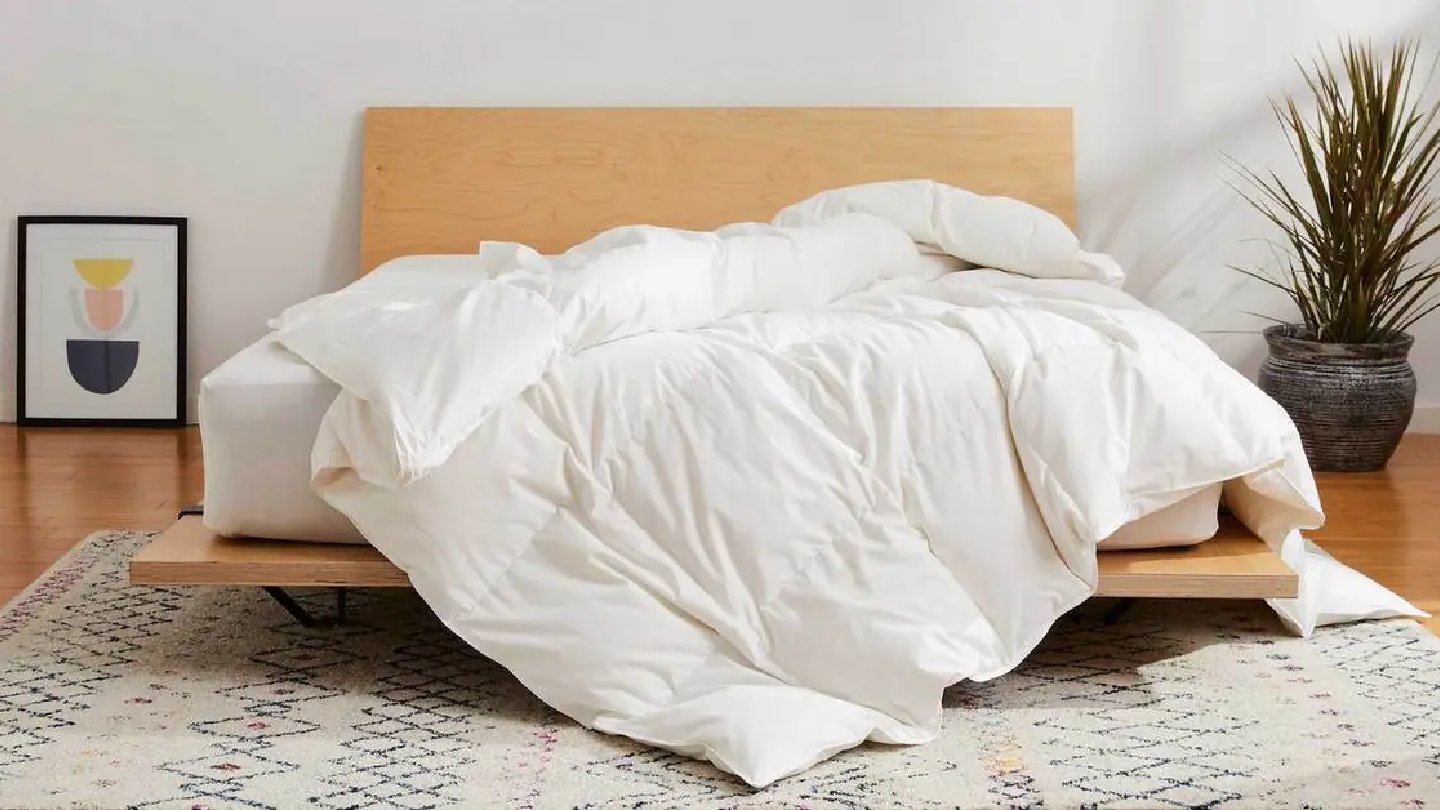 Things to Consider Before Buying Comforters Online
Buying bed comforters can be a daunting task as there are so many options available on the market. If you are considering buying a bed sheet set with a comforter online, there are a few important things you should take into consideration before making your purchase. From the materials used to the size and price of the comforter, these factors will ensure that you make an informed decision and get the best quality product at an affordable rate.
Material - Comforters are available in a number of materials. From the traditional down-fill comforter to synthetic materials or cotton-filled comforters, you need to choose the one that best suits your needs. The fill material that you choose will determine the durability of the comforter, as well as the amount of comfort and warmth it will provide. Down Fill Comforters are made from down feathers which are a natural insulator.
Reviews and Ratings - There are so many options available on the market, making it difficult to determine which one is best for you. To make this decision easier, it is important to consider reviews and ratings of the comforters you are considering purchasing. Knowing what other buyers have said about their products can help you make an informed decision about which comforter will work most effectively for your needs.
Measurements and Sizes - Shopping for a comforter online is an efficient way to find the perfect match for your bedroom. Before you buy, it's important to understand the measurements and sizes associated with comforters. The right size can make all the difference between a cozy night's sleep and a restless one. A comforter is usually a large quilted blanket that is used to cover the top of a bed and bed sheet. To ensure you make the right choice, it's essential to have an understanding of the measurements and sizes available for different types of comforters.
Different Materials Used to Make Comforters
A comforter is a type of fluffy bedding that provides warmth and comfort while sleeping. It is important to find the right material for your comforter to ensure it will provide you with the level of comfort and warmth that you desire. 
When it comes to making the perfect bed, there's no denying that a comforter is an essential component. Comforters come in a variety of styles, sizes and materials, making it easy to find one that suits your comfort needs and decorating style. Soft cotton comforters are an excellent choice for those looking for comfort and style in a bedding item. They are often lightweight yet still provide plenty of warmth, making them ideal for any bedroom.
Buying Stylish and Comfortable Comforters Online
Finding the perfect comforter is not always an easy task. It can be difficult to find something that is both stylish and comfortable. Shopping online for this cotton shell comforter and essential bedroom accessory is becoming increasingly popular and provides a great way to find the perfect comforter, quickly and easily. 
With so many different options now available, it can be hard to know where to start when looking for a stylish and comfortable comforter. The first thing to consider when choosing a comforter is the size. The most popular size is a full/queen, which measures approximately 60 by 80 inches. This size is big enough to cover a queen or king bed, and it will still fit on most standard twin-sized beds. If you have a larger bed or want your comforter to have a generous hang, you may want to purchase an oversized comforter.
Shop From A Wide Range Of Comforters
If you're looking for the perfect comforter to keep you warm and cozy this winter season, you have come to the right place! From lightweight to heavy-duty comforters, there is something for everyone here. We will be exploring all the different types of materials used in making a comforter and how they affect your sleep quality.
Searching for the perfect comforter can be overwhelming, but it doesn't have to be. With so many choices and styles available, you can find the perfect comforter for any bedroom. From classic down comforters to modern bed-in-a-bag comfort sets. Whether you're looking for something functional or something decorative, We will help you select the right comforter that meets your needs and budget.
FAQs on Comforters
What is the purpose of a comforter?
A comforter is a type of bedding that provides warmth and comfort to the user. It is typically filled with synthetic or down feathers, which trap air and provide insulation, keeping the user warm throughout the night. Additionally, comforters are often made of soft materials like cotton or microfiber, which add to their comfort factor. Many comforters also come in bright colors and patterns, making them a great decorative addition to any bedroom.
What is the difference between a duvet cover and a comforter?
A duvet cover and a comforter are two different types of bedding. A duvet cover is a large, usually decorative, fabric envelope that slips over a duvet or comforter. It is typically made from cotton, linen, silk, or synthetic materials and can be removed for cleaning. The duvet cover protects the inner comforter from dirt and wear and tear and can be changed to suit the season or your decorating preferences.
Which is warmer – a duvet cover or a comforter?
It depends on the material used to make each item. Generally speaking, duvet covers are made from lightweight materials such as cotton or linen while comforters are usually made from heavier materials like wool, down, or synthetic fibers. If both items are made from the same material, then a duvet cover will be slightly warmer since it is designed to encase a comforter. The extra layer of fabric helps to trap in more heat and keep you warm throughout the night. On the other hand, if both items are made from different materials then it may be difficult to determine which one will be warmer since each material has its unique thermal properties.
What is in a comforter set?
A comforter set typically includes a comforter and two pillow shams. A comforter is a thick blanket-like item that is usually filled with down feathers or synthetic fibers to provide warmth and comfort.
Why buy comforters from Kotton Culture?
Kotton Culture is an excellent source of comforters. They offer a wide variety of styles, sizes, and colors to choose from. Their high-quality comforters are made with premium materials that are designed to last. The fabric is soft and breathable, making it perfect for year-round use.